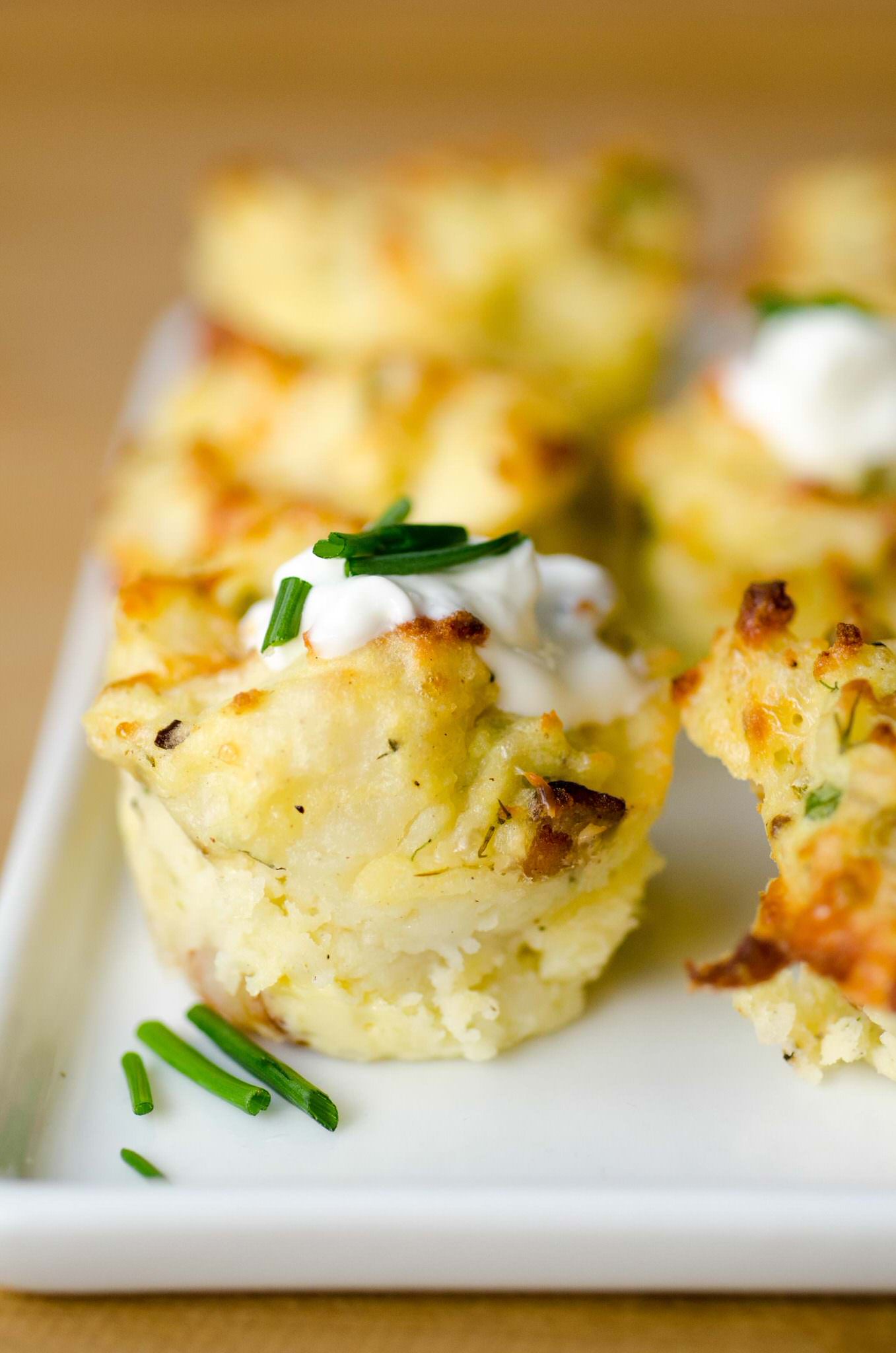 Cheesy Mashed Potato Puffs Recipe in San Luis Valley, CO

Yields: 12 to 24 PuffsLeft over mashed potatoes? Try making these crispy, creamy, cheesy mashed potato puffs for a quick breakfast, side dish or appetizer.
Prep Time: 15 min
Cook Time: 35 min
Ingredients:
2 cups mashed potatoes
3 large eggs, beaten
1 cup grated cheese such as Parmesan or Gruyere, divided
1/4 cup minced fresh chives
1/4 cup diced cooked bacon or ham, optional
Salt and freshly ground pepper
Sour cream, to serve, optional
Directions: 
Heat the oven to 400°F and lightly grease the cups of a mini-muffin tin.
Whisk together the mashed potatoes, eggs, 3/4 cup of the cheese, the chives, and ham. Season, if necessary, with salt and pepper. The seasoning will depend on how seasoned your mashed potatoes were to begin with. Mound a spoonful of the mixture in each muffin cup. Sprinkle the tops with the remaining 1/4 cup of grated cheese. Bake for 20 minutes, or until the potato cups are set, browned on top, and hot through.
Let cool for about 5 minutes in the pan, then use a spoon or knife to gently release them from the pan. Serve immediately with dollops of sour cream, if desired.
Calories: 82
Fat: 4g
Sodium: 321mg
Cholesterol: 53
Vitamin C: 3%
Carbohydrates: 6g
Protein: 6g
Potassium: 164mg