No Super Bowl menu is complete without potatoes!  We've gathered a few of our favorites that are sure to impress your guests.  No matter who you're rooting for, you'll be a winner with these on your plate!

Nutritious baked potatoes lay the foundation for this delicious twist on a Super Bowl classic.  Top with fresh salsa and a dollop of Greek yogurt to make these nachos a healthy version of a traditionally indulgent food.
---

Potato skins are an essential piece of any Super Bowl menu.  For a new take, we've used Fontina and Mozzarella to stand in for cheddar, and sun-dried tomatoes and parsley add a fresh touch.
---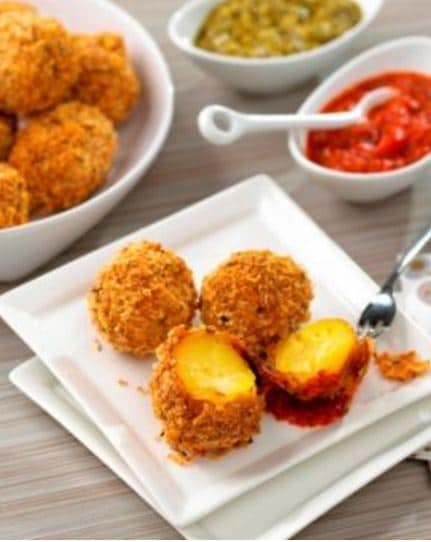 Elegant and savory, Parmesan Panko Potato Balls are so simple to make, bake and serve!  They are the perfect appetizer for game day!
---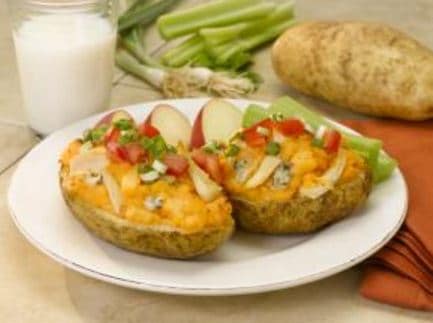 If you want to stay healthy on Super Bowl Sunday, but don't want to miss out on your favorite food, we've got the solution!  This lively dish gives a nod to buffalo chicken wings without the extra fat and calories. Start with a foundation of nutritious potatoes and replace the fried wings with shredded chicken breast.
---
Our new Festive Papas Tapas are a twist on the classic baked potato bar! Grill or roast thick slices of russet potatoes and let them serve as a blank canvas for toppings like pesto or pico de gallo. Or, go Mediterranean with feta cheese, olives and tomatoes.
---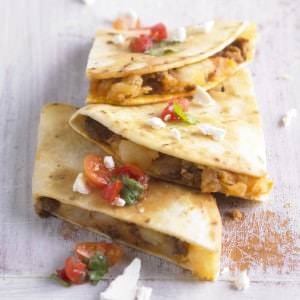 This flavorful Potato and Chorizo Dobladas recipe combines mashed potatoes (great leftover idea!) and Mexican chorizo sausage (the heat from the chili peppers in this type of sausage is mild but flavorful so still kid friendly!) inside flour or corn tortillas.
---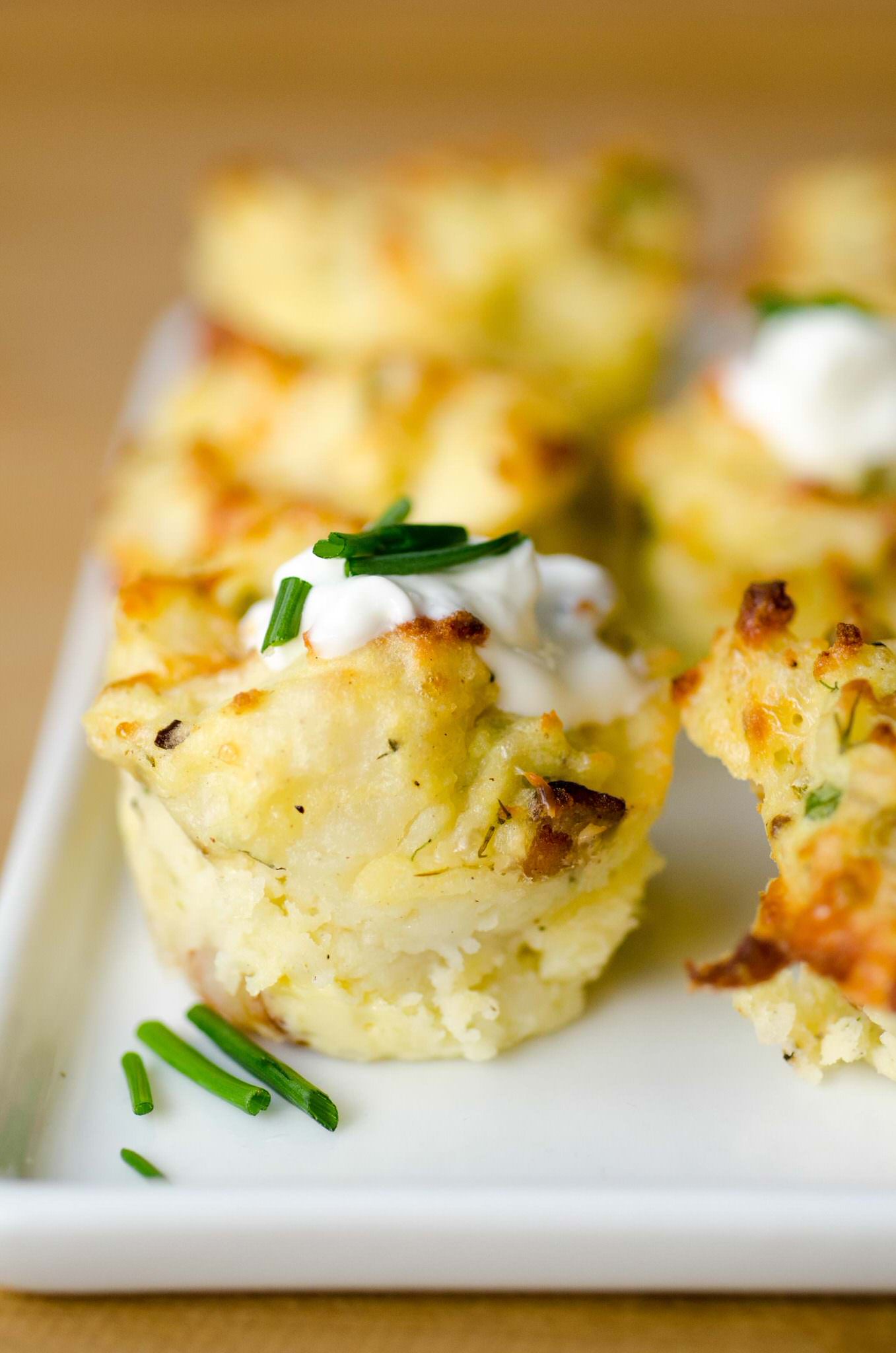 These crispy, creamy, cheesy mashed potato puffs can be made with left over mashed potatoes and are the perfect appetizer for before the game.